Women Group Classes Dubai:
"Exciting! Fun!Unique" is the only way to describe our trendy women group fitness classes that are designed by women for Dubai women. Keeping up with all the latest crazes in fitness our classes appeal to women of all ages and fitness levels.
Every group class is an unforgettable experience that combines great music, amazing motivating instructors and a fabulous energy that keep the ladies coming back for more….
Our group classes will build your physique, improve your endurance and cardiovascular health and boost your metabolism.
Why In Shape's Ladies GroupX:
Women focused: Designed for women focusing on women's problem areas (legs,bums & tums).
Current: All classes are designed using the most up to date techniques (No pre-choreographed commercial routines offered by commercial Gyms).
Variety: Our group schedule offers a great variety, from Strength, Cardio, HIIT, Tabata, Circuit, Dance and Yoga.
Cost Effective a variety of packages offering cheap gym memberships
Exciting: A new routine is offered at the most every month with new choreography and amazing music.
Fun: All workout are kept FUN given by enthusiastic dedicated and helpful female instructors.
Get the body you've always dreamed of.
In Shape's Signature Classes 

Body Shape-n-Tone
The ultimate "Full Body Periodised Strength Training Circuit designed to increase muscle tone and sculpt the body into the shape you want. Using stability balls, body bars, free weights and your natural body weight, this class aims to tone, build and define every part of your body!
Body Shape-n-Tone Women Group class is suitable for all levels and fantastic for improving your overall strength and stability. The exercises are designed to target every part of the body in 60 minutes.
Benefits of this Women Group class will be felt after attending Body Shape-n-Tone two to three times a week.  Wear comfortable clothes you can move in, a good pair of trainers and bring your bottle of water!
Burn 600 – 900 Calories/session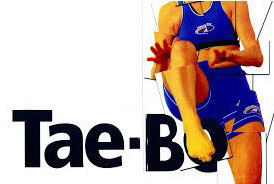 Tae Bo is an exercise regimen that incorporates elements from Tae Kwon Do and boxing combined with dance movements. It is a system devised and introduced by Tae Kwon Do adept Billy Blanks and has since been brought to millions through videos and classes.
The name Tae Bo comes from the Korean word 'tae', meaning foot and leg, and 'bo' which is a shortened form of boxing. It is a system of kicks from the martial arts aspect, punches from the boxing and dance moves borrowed from various genres, normally set to music to aid rhythm and co-ordination.
It is designed to be a holistic exercise routine that addresses the mind, body and soul equally.
Burn 400 – 800 Calories/session
 DANCE FIT:
Dance Fit is a styled low impact aerobic workout where you choose the focus – cardio or choreography – as you perform house, Middle Eastern, Hip Hop, Latin and Disco inspired routines to the hottest soundtracks. It captures the essence of dance, and combines it with fun to deliver real fitness results.
Dance has become one of the most popular activities to participate in, since Strictly Come Dancing arrived. Both Latin dance and Hip Hop as a culture have also grown making Dance Fit the perfect class to get involved in. If you have always wanted to incorporate dance with a workout then this is the class for you!
This women Group classes captures the essence of dance, combining it with fitness and fun.
It gives a great workout for the arms – both biceps and triceps as well as toning the stomach, waist, buttocks and upper thighs.
Dance Fit classes normally last between 45-60 minutes !!
Power Woman Circuit:
Power Woman Circuit is a highly aerobic and resistance based session, where participants perform a series of small exercises, by using a variety of equipment. Performing each exercise for 30 seconds and resting for 15 seconds before performing the next !!!
Circuit classes are great fun and get the heart going!
Power Woman Circuit women group classes Dubai  will help you to improve all round physical fitness, as opposed to fitness for a specific sport. The variety of  the exercises will make you work to your own level of fitness and allow you to achieve your goals. The aim of circuit training is to build progressive development of the muscular respiratory systems.
Power Woman Circuit  lasts between 45 – 60 minutes.
Burn 400 – 800 Calories/session

FIT PUMP:
Fit Pump is a cardio strength class that utilizes barbells to perform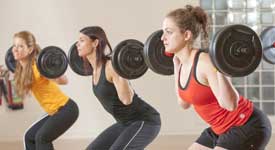 resistance exercises and workouts. It is also is one of the world's fastest ways to get in shape, as it challenges all of your major muscle groups while you squat, press, lift and curl.
Fit Pump women group classes are one of the fastest ways to get fit, as it challenges all of your body's muscle groups everytime you squat, press, lift and curl. By using cutting-edge  choreography, and focusing on low weight loads with high repetitions, you will burn fat, your body will tone as you gain strength, and produce lean body muscle. Over time you will notice improved shape and definition all over your body.
Fit Pump classes are run with the latest chart-topping and upbeat music and last around 45-60 minutes.
During a 60 minute session the calories burned by Fit Pump exercises can be around 600 Calories, depending on the intensity of the class. So, for best results you should attend this class twice or three times a week. Don't forget to bring a bottle of water, wear comfortable clothes and supportive trainers.
Burn 300 – 700 Calories/session

SEXY AB WORKOUT:
This 30 minute class concentrates on the muscle region surrounding the abdominal area and the lower back, to strengthen and tone that all important core.
You will work your abdominal whilst strengthening your back and core muscles and improving your posture and balance. Remember that having good core body strength is vital in all physical daily activities, and can help improve your sporting performance.
Great moves, great music and a fun packed workout !!!
For best results you should try to attend Abs classes twice a week and dress in comfortable clothes.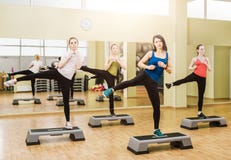 STEP POWER:
Is an aerobic activity allowing you to improve cardio vascular fitness whilst toning the lower body by using a stepping platform to perform combinations.
Step Power is a long standing favorite, as it allows you to work at your own level, incorporating toning and calorie burning exercises and is an enjoyable experience.
Step Power combinations work the major muscle groups, and some weight work is also incorporated to tone the upper body too. The cool down exercises will also strengthen the core and improves flexibility.
Step Power lasts 45 mins-60 minutes depending on the timetable.
During Step Power, the low impact and high energy means fat is burnt fast, so ensure you wear comfortable shoes and bring water! It works very well to combine this class with another to enhance your fitness levels quicker, and reach the goals you desire!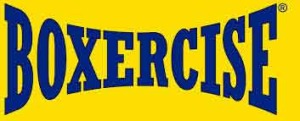 Boxercise
is an effective form of cross training that incorporates a combination of
boxing movements and aerobics. This makes a fun alternative and also improves rhythm, co-ordination as well as burning calories!
A Boxercise class focuses on upper body conditioning, toning of your arms, chest and abs. It also includes some lower body exercises as well as improving cardiovascular fitness so it is considered a perfect training workout.
Boxercise classes are normally 45-60 minutes long.
To get the most out of the classes attending twice a week is advantageous, and Boxercise classes are power packed, so wear comfortable clothes which you can move in and remember your water bottle. Always wear appropriate footwear for an indoor fitness centre!
TABATA CIRCUIT:
Tabata training, is 4 minutes of intense interval training/circuit training, in a number of combinations over a period of 45 minutes. It can be done with a number of different exercises and the idea is to use an exercise that gets the whole body involved, or at least the major muscle groups. As a full body workout Tabata can be done as a cardio or strength activity. Tabata training can be done with barbells, dumbbells, kettle bells or just bodyweight exercises. This class is the ultimate in interval training, and is guaranteed to make you work!
Tabata training is an incredibly intense fat burning workout which also helps you to increase your muscle density. It will help you to reach your fitness, lean muscle building or weight loss goals.
These great fitness classes are typically 45 minute session, which are very intense and will get very sweaty and work off those calories!
It is up to you as it will depend of your goals. You can even choose to practice Tabata training as your only workout due to its intensity! Ensure to wear clothes easy to move in, and suitable trainers appropriate for an indoor fitness centre.
BodyART®
Create harmony between body and mind. It is a training method using exercise from yoga, kinesiotherapy, stretching and pilates combined with breathing techniques and relaxation. Comparing to yoga or pilates BodyART® women group classes Dubai has more flow and dynamism in the exercise routine.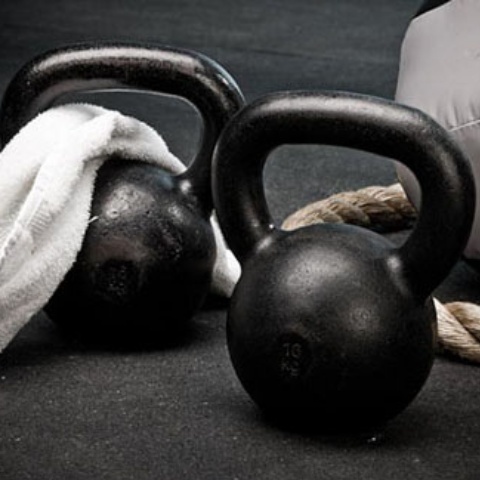 GET FIT FAST BOOTCAMP
Designed for MAXIMUM calorie burn in the shortest amount of time. We want to get you fit, get you healthy, challenge your mind, challenge your body, and most importantly MAKE FITNESS FUN!
GET FIT FAST Bootcamp is a combination of strength, cardio, muscle endurance, flexibility, core, and functional movement patterns. You get EVERYTHING you need!
HIIT FIT
HIIT FIT is a 30 Minute High Intensity Interval Training women group classes which is used by athletes to improve performance, but it's also been shown to benefit the average exerciser.
It improves performance– Put a little HIIT FIT into your routine and you'll notice a distinct difference in your
other workouts, namely that you have more stamina and endurance.
It helps you burn more fat– This is where the real benefits come in, especially if you want to lose weight and burn fat.  Studies have shown that HIIT training allows more fat to be burned within the exercising muscles, pretty amazing since we've always found that spot reduction doesn't work.
Click here please for schedule and timings