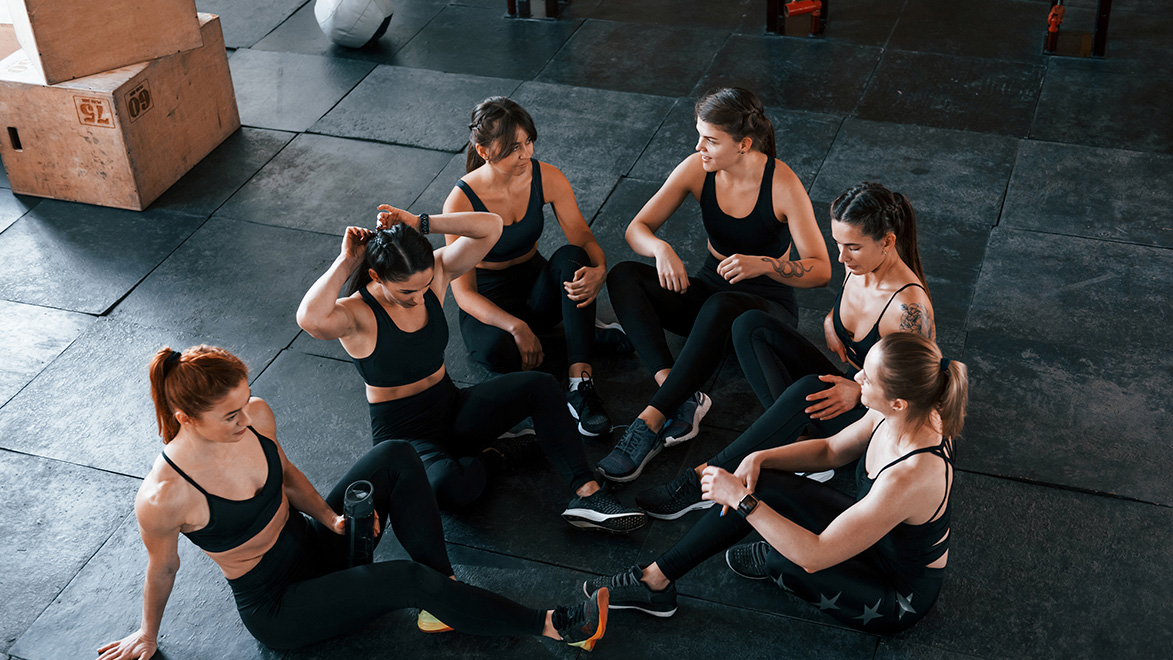 Body Shape N Tone
Small Group (Personal Training)
You deserve to feel fit, strong, and confident, this is exactly where you'll be within our flagship Small Group Personal Training Programme
Welcome to Body Shape N Tone Small Group Personal Training, where we offer the perfect training solution for women of all ages, abilities, and fitness goals. Our small group training sessions are led by highly qualified personal trainers and are designed to provide all the benefits of one-on-one training at a fraction of the cost.
Our training sessions are limited to a maximum of four ladies, providing a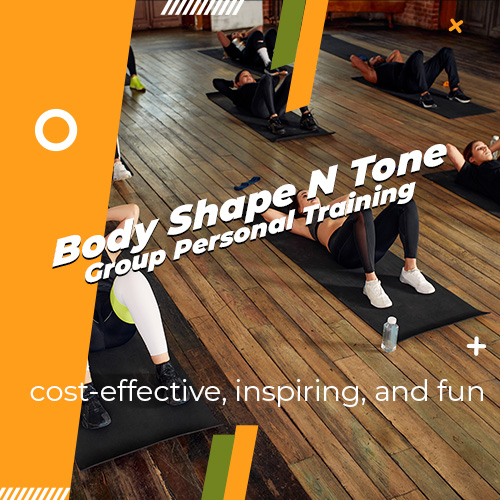 conducive training environment where we can focus on improving your technique, motivating you to work to your full potential, and creating a supportive environment where you can thrive in your training.
Benefits of Small Group Training:
Motivation – Small group training provides a culture of motivated people with the same purpose, making it easier to lose motivation by yourself than it is with multiple people cheering you on. It is beneficial for women who like to be pushed harder or motivated by their peers during exercise. It is a wonderful opportunity to make friends and have a great time!

Better results – In a small group training setting, you will push yourself a little bit harder, which will help you and your partners achieve better results.

Creativity – Small group training allows you to do many exercises that you can't do in one-on-one training. A great way to spice up a workout is by incorporating two people into the exercise.

Accountability – In small group training, you are not only accountable to your trainer, but to your partners as well. Remember: you don't want to be the weak link in the chain.

Cost efficiency – Small group training is an affordable training option.
So, in conclusion, small group training presents a cost-effective, inspiring, and fun experience. It all depends on personal preference, but given all the positive attributes, why not give it a try?
Here's How It Works:
Sessions are 60 minutes

You will be in a group of 4 women to retain a high-quality workout

You will pay for a package of 8 sessions every 4 weeks (AED 800 + 5% VAT)

Use ALL the sessions within 4 weeks or lose them (this helps with accountability!)
Details:
Modifications will be made during workouts to accommodate fitness levels

You must arrive 10 minutes prior to the session

A dynamic warmup and cool-down stretch will be completed during the session

A fitness assessment will be conducted before joining the group

A nutrition guidance plan will be provided for each participant

A follow-up assessment will be conducted at the end of the 4 weeks (Body Composition Analysis and Girth Measurements)
Sign up today and start your journey to a fitter, healthier, and more confident you!