Weight loss Back On Track
  Lost your way? Put on a little weight? Well, nobody is perfect and we all have days when we fall off the wagon and feel like giving up.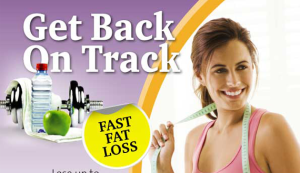 Don't give up, because, In Shape's weight loss, fat loss, free, women. fitness, gym, ladies, weight, loss, lose, fat, muscles"Get Back on Track" 4 week training program is just what you need to lose the weight and get back into shape!This amazing program is designed for women who are focused, determined and willing to train in the gym consistently to achieve their desired goals…..The "Get Back on Track" program includes:
A 60 minute in depth consultation:
A body composition analysis
Body measurements
Fat loss & lean muscle nutrition plan
Health Questionnaire
Supplementation advice
4 X Personal training sessions
2 X 6 Day Strength Training & Cardio Workouts
Weekly body composition & measurement follow ups….
For more information please contact us